Puppies for sale. Birthdate is 06/01/2020 (SOLD)
Posted: 09.07.2020 14:53
Baltic Shell Kennel Offers for sale yorkshire terjer puppies, 3 boys.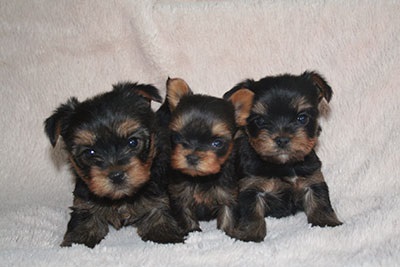 Birth. 06/01/2020
Mom: Joselline de Saint Monteville, 3*Exl (litter B).
Dad: Kentauro Alfa Apple Swizzle, JCH EST, JCH LV, JCH LT, JCH BALT, CH EST, CH LV.

Healthy puppies, adult weight about 2.5 - 3.0 kg. Very beautiful breed color, compact format, good quality wool with brown cheeks. Great show perspective, flat backs. They grow up in a family with children and other dogs, are well socialized, very contact, curious, with a wonderful calm character. Puppies will receive a europasport with vaccination, a microchip and an EKL/FCI pedigree. Ready to move to a new house after 08/02/2020.