Riga dogshow 19.07.2020
Posted: 21.07.2020 17:40
On Sunday of 19.07 the debut of two dogs from the kennel took place at the CAC class show in Riga.

Judges:
Andrei Holmogorov (RU)
Sanita Klavina (LT)
Marina Pyshko (LV)
Krika Коshere (LV)

Roxy (biewer) and Shanya (chocolate york) caused quite a sensation. Roxy performed in two rings and twice both took CAC and entered best. Shanya got two Best Puppy trophies, in best twice got on the podium! 1st and 3rd place!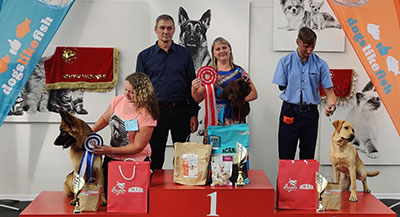 Both dogs behaved themselves in the rings with dignity, were calm, despite the heat and a large amount of other dogs around, patiently allowed the experts to examine themselves, who, by the way, did their job very thoroughly and leisurely.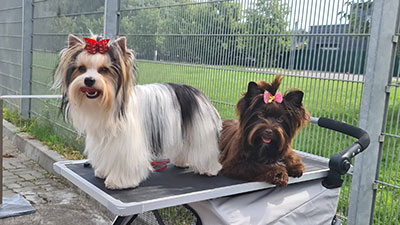 I would like to sincerely thank the organizers, the Riga club Sirius and Argus as well as express personal gratitude to Marina Pyshko and Natalia Balgajeva for a friendly attitude to every contestant, access to water for the dogs because of the heat and the availability of hygiene products. We will definitely visit Riga again!